2016 Halloween Extravaganza
This year's Halloween Extravaganza hosted by Transformations by Rori had 86 in attendance. Awesome costumes ladies! And everyone enjoyed the music and dancing provided by 'Smarty Pants'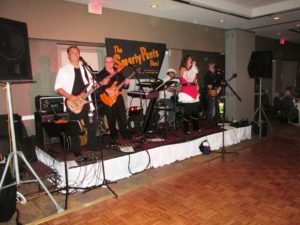 2016 47th Annual Chicago Pride

This year's PRIDE Parade was the best! This is the closest to the front at #29. I would like to thank everyone that was involved with this year's PRIDE Parade. From year to year we keep improving our process of set up and tear down. Every year you hear us say, "This was the best parade!" I think this parade surpassed last year's, and this was the best! Many thanks to everyone who attended, helped and supported all of our rites. Hope you enjoyed it as much as I did.  ~ Nicole
A special thanks to Karen for taking the time to make to make ribbons for all of us to wear. The two ribbons were to commemorate the victims of Orlando and PRIDE month.
2015 CGS Holiday Party
Last years' CGS Holiday Party was held at the at the Doubletree in Downers Grove. It was a lot of fun dining ,dancing and socializing. We had a surprise visit from Those Funny Little People, it was enjoyable to watch them dance. Your silent auction had many nice items in it. To all of you that attended the  2015 CGS Holiday Party I hope you had a great time. Thanks to all the people that helped put on this party. It was a great one.