President – Audry Farber – 1st Term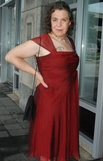 Audry has been a member of CGS since 1995. She has also been on the board for five years prior as the Vice President and Treasurer. She is proud of the accomplishments of the board over the past year and is excited at the possibility taking on the challenges of President. She I looks forward to working with the new board. There are some new people, who will bring with them a fresh perspective.
Email Audry at: audry_claire_f@hotmail.com
Vice-President – Joni Moshak – 1st Term

I am proud to become a member of CGS. Being nominated for vice president I know I will face challenging moments. I am respectful and thoughtful and I look to bring new perspectives to a wonderful group!
Treasurer – Wendy Bruce – 1st Term

Wendy welcomes the opportunity to contribute to the community. She has been a member for the past couple of years and feels that it is a good time to take a more active role in the organization. She has worked many years in the financial field and think that the treasurer's position would be a good fit for me.
Secretary – Karen Lynn – 4th Term

Karen has been a member of CGS since May 2002. She has fully supported her transgender spouse and been very involved in the community for many years. She looks forward to serving as Secretary, after serving as Treasurer last year and VP for the prior two years. She is grateful for the confidence that the voting members have shown in her.  Karen is also the Publisher and Editor of the Primrose Newsletter.
Email Karen at: chigendersoc@aol.com                                                                        
Representative at Large – Juanita – 2nd Term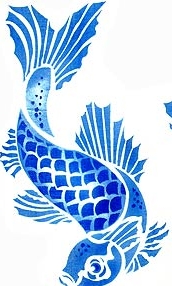 Doing this again would be a great honor me and for our group. Since being Representative At Large, I've had the pleasure meeting and speaking with more of the members than I had before. It's a challenge trying to remember names, but I've almost got everyone memorized. I enjoy being able to be a voice for the group and would continue my duties if reelected. Thank you again for considering me for the position